Team Building Activity: Flavors of the Fiesta
This hands-on team building cooking class is bursting with fiesta flavors. Chef Sheena will guide you through the menu and teach you basic kitchen skills.
Start by making homemade guacamole flavored with garlic and lime and a spicy salsa with tomatoes, onions and jalapeño. Compete against each other to make the best guacamole and salsa by mixing in unique ingredients like habaneros and mangos.
Enjoy your fiesta dips with fresh vegetables and tortilla chips, and fight to be the champion of flavor.
---
MENU
Guacamole
With avocado, garlic, salt, pepper and lime
Salsa
With tomato, onion, cilantro, garlic and jalapeño
Various Mix-in Ingredients
With green chili, habanero peppers, corn, mango, tomato and more
Various Dippers
With tortilla chips, assorted vegetables and more
---
Cooking classes on Classpop! are designed to be fun, social events. Feel free to / You are welcome to purchase wine or beer at the venue to enjoy during the class.
Classpop! Guest Reviews for other experiences with Chef Sheena

Nina
05 Nov 2023
The chef did a great job breaking the ice and creating a comfortable environment but it was more of a social thing then actually learning to make quality sushi. The rice was really hard and there was no tuna as advertised. Apparently, she couldn't get a hold of tuna. I would have expected a suitable alternative though. Instead, we used only imitation crabmeat.

Laura
30 Oct 2023
We had a good time overall. We learned a couple of things. The sushi rice didn't seem that fresh or the condiments. There was no avocado, and no tuna because the chef "couldn't find any", in South Florida? We had imitation crab and some shrimp but not a lot of shrimp.

Kristin
22 Sep 2023
Chef Sheena is a amazing. I feel like I should be looking for Sushi Chef jobs now! She's fun, helpful, and knowledgeable of everything she teaches. I would recommend her classes to everyone!
Event location: Traveling Host, Fort Lauderdale, FL, 33301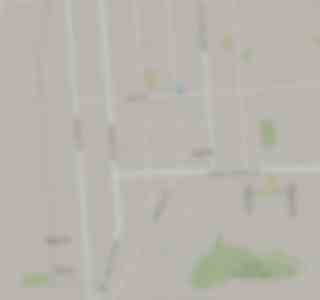 Location is based on class date. Please select the date you plan to attend to see the correct location.
Meet your chef
---
Chef Sheena is a talented cook and business owner with a passion for plant-based cuisine. She specializes in weekly plant-based meal prep, small dinner parties and captivating plant-based cooking demonstrations. Having previously served as the lead banquet chef at the Marriot Hotel and as a kitchen manager, Chef Sheena is an expert in managing kitchen operations and curating impressive recipes. Her robust culinary experience proves that she is a chef with technical skill, boundless creativity and plenty of passion for all things food!