Team Building Activity: Build a Box of Chocolates
Get ready for a delectable showdown as you and your crew dive into a thrilling chocolate-making team-building experience, led by the talented Chef Andrea. With her expert guidance, you'll step into the shoes of confectionery artisans, embarking on a journey to craft your very own irresistible chocolates.
Kick things off with a crash course in the art of melting, tempering, and flavoring an array of chocolate types. Once the chocolatier essentials are covered, your candy crafting crew will split into breakout teams. Prepare to unleash your creativity as you collaborate to concoct unique versions of dark, milk, and white chocolates, adorned with an array of tantalizing mix-ins and scrumptious toppings like dried fruits and cookie crumbles.
As your creations come to life, they'll be judged on both ingenuity and taste, leading up to the grand finale where the ultimate chocolate champions will be crowned. Get ready to immerse yourselves in a world of chocolatey delight and friendly competition – a team-building experience that's truly a treat for the senses!
---
MENU
Chocolate Options
With milk chocolate, dark chocolate and white chocolate
Various mix-ins
With caramel, nuts, dried fruit, crumbled cookies, chili powder and more
---
Team building activities on Classpop! are designed to facilitate a fun, social environment. Participants are welcome to bring wine or beer to enjoy during the event or to complement the menu.
Classpop! Guest Reviews for other experiences with Chef Justin

Nick
16 Feb 2023
Chef Justin was awesome! Food was delicious and we had a great time chatting with him about his experiences as a chef. He gave great cooking tips pertinent to the class but also to just about every other area of cooking that I could think of. If you want to learn cooking of any style and have great conversation while you do it then this is your class. Looking forward to booking him for another class in the future!
Outside Reviews for Chef Justin

Bridget B.
25 Oct 2022
Chef Justin is fantastic! He shared a lot of helpful tips and techniques with us and we had a great time. I highly recommend him to anyone in the NYC area looking for a wonderful culinary experience!
Event location: Traveling Chef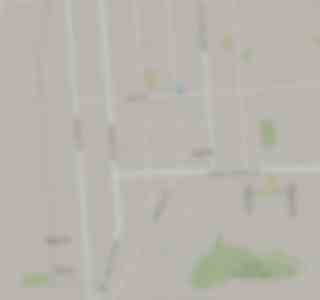 Location is based on class date. Please select the date you plan to attend to see the correct location.
Meet your chef
New chef
---
With decades of culinary experience dating back to his teenage years, Chef Justin is both technically skilled and celebrated for his creative culinary artistry. He studied fine French dining on Martha's Vineyard before embarking on an impressive, eclectic career as a sous chef, executive chef and celebrity chef. He's even counted on for great food by Jimmy Fallon. Chef Justin pours passion and creativity into all of his culinary endeavors and loves to show budding cooks the ropes.