Online Photography Class: Mastering Photography
Explore the beauty of photography with the help of expert teachers in this virtual class.
Join professionals as you learn how to work with different lighting and techniques to create original works of art. Discover different camera techniques that will have you snapping photos like a pro in no time. From the comforts of your own home, experts will guide you through the basics of photography while helping you polish your best skills to use for a variety of projects.
---
Every event is fully interactive.
Your host will greet all guests and coordinate the event from start to finish.
Video is not required but always encouraged for a fun experience.
Guest reviews for Santa Monica College

Judy M.
19 Dec 2020
Freddie, I have enjoyed the Sunday watercolor classes because you are enthusiastic, intentional in instruction and lead us through a watercolor composition that allows each of us to be successful no matter our depth of experience. The course has been fun. In my case, this is a new experience and I have learned a lot about watercolor techniques and composition. My granddaughter anointed me the "Word Grandma" when she was 4 (she is now 14) as writing is my medium. The Pandemic gave me the opportunity to try a different mode of creativity and I'm loving it and will continue with drawing and watercolor courses. Thank you for opening the door for me to welcome watercolor into my life.
$ 109 Per device
180-minute class hosted on Zoom. Tax included.
---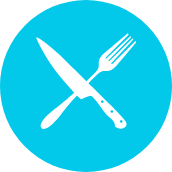 ---
Santa Monica College is one of California's leading public colleges. Established as a junior college in 1929, it's since grown into a large and diverse institution with over 80 fields of study. From 3D animation to cybersecurity to social media management and solar technology, Santa Monica College offers a range of courses designed to prepare students for the careers of the future. In addition to standard courses, Santa Monica College also offers short, low-cost community education courses, workshops and classes in fields including writing, art and dance. They are available in-person and online with options to suit learners of all ages.