Online Photography Class: In-Depth Photography Class
Join virtually in this six-part photography series led by a number of industry experts.
Dive into the details of photography will highly-skilled photographers, learning industry secrets, tricks and more. Each class is designed to help you grow your photography knowledge and techniques with in-depth conversations aimed at generating insightful feedback. Participants will have the opportunity to ask questions at the end of each class to further enhance their experience and polish their skills.
---
Every event is fully interactive.
Your host will greet all guests and coordinate the event from start to finish.
Video is not required but always encouraged for a fun experience.
Guest reviews for Los Angeles Center of Photography

Eric A
08 Dec 2020
The classes were both incredible informative and fun. Great chemistry. And since there were people from all levels of experience, the instructor did a great job of explaining things to the less experienced while making it still relevant to those of us who had more experience. All in all a great experience, and I signed up for another class immediately.
$ 20 Per device
75-minute class hosted on Zoom. Tax included.
---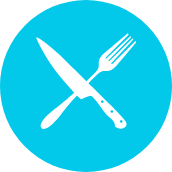 Los Angeles Center of Photography
---
The Los Angeles Center of Photography (LACP) is a non-profit organization established in 1999. It offers online and in-person photography classes suited to photographers of all ages and experience levels. LACP's workshop and class options are extensive, including fine art photography, studio photography, portraiture and plenty more. All classes and workshops are led by industry professionals and many are produced in collaboration with some of the country's top photographers. LACP's goal is to provide top-tier photography training, a thriving creative community and a platform for photographers to share their work and enhance their career.