Online Painting Class: Watercolor Calligraphy 101
Discover the wonders of hand-lettering in this online art class.
Join industry experts as you take on the task of mastering the beautiful art of brush lettering for both beginners and seasoned professionals. Across two sessions, you'll dive into learning the skills it takes to create elegant calligraphy for any occasion. Techniques you'll get to learn about include water brush and watercolors, mixing shades, writing the alphabet, words and phrases, and more. For your final piece of art, you'll create a hand-crafted postcard.
---
Every event is fully interactive.
Your host will greet all guests and coordinate the event from start to finish.
Video is not required but always encouraged for a fun experience.
$ 45 Per device
75-minute class hosted on Zoom. Tax included.
---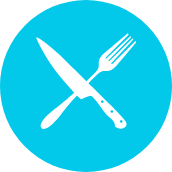 ---
CraftJam is a platform offering workshops and events in New York City and online. They specialize in beginner-friendly, accessible craft classes to suit students of all interests and ages. Not only is CraftJam open to people of all experience levels, but also those that want to kick back with a hard drink while they craft as all classes are BYOB for participants over 21 years old. From crocheting to leatherwork to block printing, CraftJam has plenty to explore.