Online Painting Class: Introduction to Oil Painting
Discover the fundamentals of oil painting in this online art class.

Join expert teachers as you learn how to create professional compositions. First, pick a color palette that evokes and awakens your emotion, mood and tone. Next, you'll learn how to employ light, shadow and volume, and implement lively special effects and diverse brush stroke applications unique to the pros. Finally, find inspiration while discussing master oil painters, working from personal subject matter such as still life, landscape, portraits and photos to define realism vs. abstraction.
---
Every event is fully interactive.
Your host will greet all guests and coordinate the event from start to finish.
Video is not required but always encouraged for a fun experience.
$ 60 Per device
120-minute class hosted on Zoom. Tax included.
---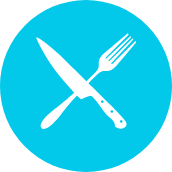 Creatively Wild Art Studio Dumbo
---
Creatively WILD Art Studio has been offering visual art classes for kids and adults of all ages for over 11 years. They are based in Brooklyn and also offer a range of online classes. Creatively WILD Art Studio prides itself on offering a supportive and accessible environment for artists of all interests and experience levels. From oil painting to illustration to anime drawing, they have plenty of class options all taught by qualified artists.