Online Drawing Class: Kid-Friendly Intro to Drawing
Let your young ones learn the very basics of drawing in this virtual introductory drawing class.
In this live online art class, kids will uncover the basic skills and techniques necessary to begin their adventure in art. Students will learn fundamentals essential in every beginner's crash course. Learn the difference between drawing supplies including charcoal, graphite, pastels and ink, all while enhancing motor skills crucial to communicating ideas through different artistic forms.
---
Every event is fully interactive.
Your host will greet all guests and coordinate the event from start to finish.
Video is not required but always encouraged for a fun experience.
$ 40 Per device
90-minute class hosted on Zoom. Tax included.
---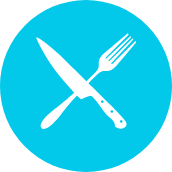 Creatively Wild Art Studio Dumbo
---
Creatively WILD Art Studio has been offering visual art classes for kids and adults of all ages for over 11 years. They are based in Brooklyn and also offer a range of online classes. Creatively WILD Art Studio prides itself on offering a supportive and accessible environment for artists of all interests and experience levels. From oil painting to illustration to anime drawing, they have plenty of class options all taught by qualified artists.