Online Drawing Class: Intro to Cartooning and Illustration
Creating cartoon designs is fun and easy in this online art class.
In this virtual four-part series, you'll discover tips and techniques behind cartoon design and graphic novel art. Over four weeks of interactive learning, you'll explore fundamentals like anatomy, foreshortening, shading, environment and composition. You'll also learn how to handle your tools and apply ink in a series of short-value studies, eventually progressing to concept work. Lastly, you'll master several short story projects and stand-alone pieces to enhance your vocabulary as a cartoonist.
---
Every event is fully interactive.
Your host will greet all guests and coordinate the event from start to finish.
Video is not required but always encouraged for a fun experience.
Guest reviews for Instructor Jake

Jess S
27 Apr 2022
This studio just feels comfortable for ALL levels of dancers...and dancers from ALL walks of life. The K-Pop class was super fun and Alice was very patient, taking her time to make sure no one was left behind and everyone was having a great time! You can tell she loves what she does!

Jessie S
27 Apr 2022
Nikki is encouraging, fun and truly inspiring. I was super nervous before my first class, but she quickly put me at ease and has become one of my very favorite fitness instructors. The space is inviting and safe and a place where you can just do YOU!

Jess S
25 Apr 2022
Sharon and her classes are a hidden gem! The space is amazing and I felt instantly at home - will definitely be back!
$ 115 Per device
120-minute class hosted on Zoom. Tax included.
---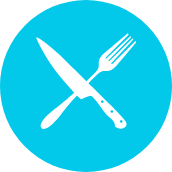 ---
Instructor Jake offers art workshops, theater training, fitness classes and much more, and is welcoming of all students, beginners and savvy creatives alike! Browse his classes and see if there is a fun creative activity you'd like to try.