Online Dance Class: Modern Dance for Beginners
Modern dance incorporates emotion and free-form movement with elements of ballet — such as weight, release and spine movement — without the restrictions of traditional ballet. You'll learn how to develop form, movement dynamics and creative expression while getting a full body workout. Technical elements of this virtual modern dance class include Graham, Limon, Horton and Cunningham techniques as well as new choreography and musical improvisation. To participate, please wear comfortable clothing and have space to move around in.
---
Every event is fully interactive.
Your host will greet all guests and coordinate the event from start to finish.
Video is not required but always encouraged for a fun experience.
$ 10 Per device
60-minute class hosted on Zoom. Tax included.
---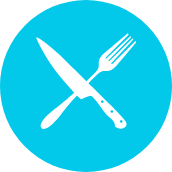 ---
Nadia Khayrallah is a professional dancer, choreographer, filmmaker, writer and dance teacher based in New York City. She holds a bachelor's degree in Dance and Psychology from Columbia University. This informs her approach to teaching, which covers both the technical foundations and cultural context of dance. Nadia offers a range of classes to suit students of different ages, experience levels and interests. Her repertoire includes ballet, modern dance, hip-hop, improvisation and even guided choreography classes.