Online Dance Class: Burlesque Chair Dance for Beginners
Break out the sexy high heels and form-fitting corsets for this virtual burlesque dance class. You'll learn everything from proper positioning to the grinding techniques and other flirty moves of this exotic dance style. Originating in 17th-century Italian theater, burlesque combines pulsating rhythms and instrumental music combinations. There's no need to feel inhibited, as this class takes place virtually from the privacy of your own home.
---
Every event is fully interactive.
Your host will greet all guests and coordinate the event from start to finish.
Video is not required but always encouraged for a fun experience.
Guest reviews for Femme Body Fitness

Patricia on Yelp
23 Nov 2019
I love Femme Body Fitness!!! This is where I can feel sexy and fit at the same time... Carmen is such a great trainer and teacher. She really takes her time in explaining and making sure that you understand, are comfortable and have fun in her classes. I recommend this place to all the ladies!!! Sign up and try it...you are going to have the best time of your life!!!
$ 10 Per device
60-minute class hosted on Zoom. Tax included.
---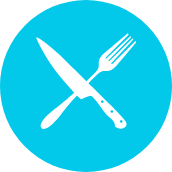 ---
Femme Body Fitness is a pole dancing class provider founded by Carmen Arroyo in 2010. Carmen began teaching these classes in order to support those looking for a fun and engaging way to stay in shape. The controlled yet sensual movements that she teaches in her classes are a great way for students to overcome their inhibitions, embrace their sensuality and sculpt their bodies at the same time. Femme Body Fitness offers physical classes in Manhattan as well as online classes.