Online Dance Class: Basic Salsa Dancing for Beginners: Four-Class Series
If you've ever wanted to learn the Latin rhythms of salsa dancing, here is your chance. This online salsa dancing class combines beginner dance steps with new patterns that teach one exciting dance routine. You'll learn proper timing and basic steps such as forward, back and side from an expert salsa dancing instructor. In addition to learning a fun and exciting dance routine, you'll burn calories and get your heart pumping and blood flowing in this full body workout. Sign up today!

---
Every event is fully interactive.
Your host will greet all guests and coordinate the event from start to finish.
Video is not required but always encouraged for a fun experience.
Guest reviews for 92nd Street Y

Lawrence on Yelp!
24 Sep 2020
Incomparable. Wonderful top notch swimming and gym facilities, all sorts of programs and classes and special events. Itseems to draw largely an older crowd of people but then I am only there in the mornings mostly and don't know about say evenings at the gyms and pool. It is somewhat expensive but that makes sense because it is a big, diverse, high quality place with great security and all kinds of small pluses that I won't bother to go into here. Oh, lots of women with small children come in too for special programs as well. Easily reached by public transportation.
$ 60 Per device
60-minute class hosted on Zoom. Tax included.
---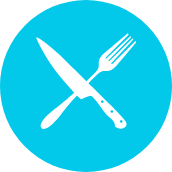 ---
92nd Street Y is a Jewish community center offering art workshops, theatre training, fitness classes and much more. The center was founded over 145 years ago and is still known for the same community focus and enriching events it offered when it first opened. Although 92nd Street Y is rooted in the values of Judaism, they welcome participants and visitors of all backgrounds. The center is home to over 4,000 guided classes, meaning there is truly something for everyone.