Online Acting Class: Introduction to Improv
Spend a few hours exploring the fundamentals of character-based improv!
Discover the stress-relieving possibilities of improvisation and learn how these skills can enhance your professional presence in this virtual online course. You'll learn improvisational rules and tools, as well as the philosophy behind the technique of improv using games, virtual scenes and a series of drill exercises. It's a fun, useful practice that can help you adapt to ever-changing life situations and it all happens from the comfort and security of your very own home or office – no stage required!

---
Every event is fully interactive.
Your host will greet all guests and coordinate the event from start to finish.
Video is not required but always encouraged for a fun experience.
$ 30 Per device
120-minute class hosted on Zoom. Tax included.
---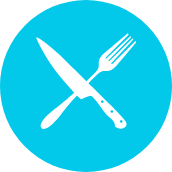 ---
Improvolution is an improv school and performance group based in New York City. Its name is inspired by the evolution of improv, which was developed over 50 years ago. At Improvolution, the belief stands that improv is for everyone who is curious enough to try it. No experience is required — simply a willingness to connect, collaborate, be spontaneous and push yourself beyond your comfort zone. Improvolution is open to participants from all backgrounds and disciplines. The team provides a playful, positive and supportive environment for anyone interested in the world of improv.