Online Acting Class: Improv Comedy for Kids
Have comedic kids? Help them kick up their talent with this online improv and stand-up comedy class. Students will build self-confidence as they practice creative writing, critical thinking and public speaking. Original comedy routines are crafted from stories of experience and observation. Each session starts with a round of improv and games that teach valuable skills while still being fun. Sessions end with a performance of original and improvised comedy skits. This online kids' comedy class is available via Zoom to anyone with an internet-accessible device with a microphone.
---
Every event is fully interactive.
Your host will greet all guests and coordinate the event from start to finish.
Video is not required but always encouraged for a fun experience.
$ 10 Per device
60-minute class hosted on Zoom. Tax included.
---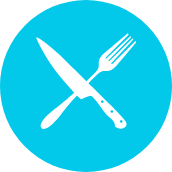 ---
8 Improv is an improv performance group and training provider based in New York City. Since 2002, the crew has been performing in Times Square as well as some of New York City's hottest comedy clubs. Not only do they offer entertaining and hilarious shows, but also a chance for new improv enthusiasts to learn the ropes. 8 Improv has both improv and stand-up classes catered to kids, teens and adults. Given the team's diverse industry experience across film, television, comedy and theater, they have the skills and experience necessary to suit all types of learners.