Drawing Class: Portrait Drawing
Learn how to master life-like portraits in this online drawing class.
Join virtually as expert teachers help you develop anatomy, proportion, line and value skills in this interactive portrait drawing class. By working with a live model online, you'll learn to capture their features and personality by working from quick studies and longer poses, breathing life into your portraits. Next, impress your family and friends and draw their portraits by utilizing your new techniques.
Guest reviews for Instructor Jake

Jess S
27 Apr 2022
This studio just feels comfortable for ALL levels of dancers...and dancers from ALL walks of life. The K-Pop class was super fun and Alice was very patient, taking her time to make sure no one was left behind and everyone was having a great time! You can tell she loves what she does!

Jessie S
27 Apr 2022
Nikki is encouraging, fun and truly inspiring. I was super nervous before my first class, but she quickly put me at ease and has become one of my very favorite fitness instructors. The space is inviting and safe and a place where you can just do YOU!

Jess S
25 Apr 2022
Sharon and her classes are a hidden gem! The space is amazing and I felt instantly at home - will definitely be back!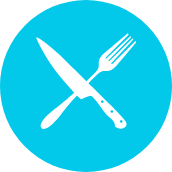 ---
Instructor Jake offers art workshops, theater training, fitness classes and much more, and is welcoming of all students, beginners and savvy creatives alike! Browse his classes and see if there is a fun creative activity you'd like to try.