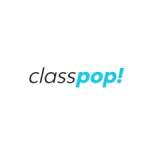 Instructor Jennifer
Instructor Jennifer has worked as an artist and art instructor for over 25 years. With a master's degree in art and ceramics, she is more than well-equipped to share her passion and knowledge of all things pottery. She's headed art camps and even owns a bustling crafts and ceramic studio. At her studio, she provides insightful, enthusiastic lessons filled with inspiration and positivity for all.
Guest reviews for Instructor Jennifer

Mindi
28 Oct 2022
I had a great time! It was fun to be creative and have good conversation. I look forward to seeing the final products of our ornament making!

Daniel
11 Oct 2022
Jenny was a wonderful instructor and clearly a master at her craft. Despite us being beginners, she made it feel easy and fun. She was a great coach, while being playful. Can't wait to visit her studio again!

Alex (Make a Mug)
21 Sep 2022
Jenny's mug class was wonderful! My partner and I did it as a date and had a blast. She does a good job at making the creative process fun and accessible for artists and for people who are new to creating and using clay. Highly recommend!

Ryan (Make a Mug)
26 Jul 2022
My daughters and I had such a fun time working with Jenny! She was a great teacher and made it so accessible for all ages. Thank you!

Michelle (Make a Mug)
21 Apr 2022
Really enjoyed my visit. I wore my mask and Jenny immediately put hers on to match my unspoken preference. Jenny explained and showed me what my options were, how I would work with the clay and then let me practice multiple options while making suggestions. I really enjoyed this experience and would do it again without hesitation. Jenny is engaging and funny and a great host. I also enjoyed the location in Hillsboro and Jenny provided some recommendations for me after leaving her studio since I am only visiting Portland.

Mariah (Make a Mug)
09 Mar 2022
This was incredibly fun. Our group loved getting a private session with Jenny. She's a phenomenal teacher who was so adaptable to different skill levels and a great storyteller. We immediately felt comfortable with her and loved how our mugs turned out.

Jessica (Make a Mug)
11 Jan 2022
Jenny's mug making experience was wonderful! Jenny provided a lot of ways to make the mugs feel very personalized and gave helpful and clear instructions and guidance all throughout the session, but also allowed it to be very hands-on for us to make the mugs ourselves. It was a great experience and I'd highly recommend it!

Brittany (Make a Mug)
04 Nov 2021
This was absolutely amazing! Jenny was wonderful. It was like hanging out with an old friend. She was wonderful being personal and educated us on her craft. I cannot say enough good things about this experience and cannot wait to do it again!

Elroy (Make a Mug)
17 Sep 2021
Amazing!! Jenny was very helpful, encouraging and a great instructor. I don't consider myself creative, but I created something I am very proud of. I highly recommend this experience.

Kirby (Paint your Pet)
15 Aug 2021
We had a great time painting our pet portraits with Jenny! She is knowledgeable, helpful, and very personable- and at the end, you get to take home a wonderful painting that is impossible not to be proud of. Would definitely go back again to paint my other animals!