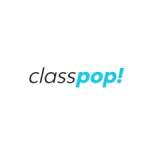 Instructor Tony
Instructor Tony and the team are proud to invite guests to the fun, carefree studio to enjoy no-experience-required paint parties. With the guidance of talented local artists, you will learn how to paint your own masterpiece, step by step, with all art supplies included. Enjoy your favorite beverage from the full bar or brush to the beat of the music as you paint the night away at Pinot's Palette!
Guest reviews for Instructor Tony

Bella
20 Nov 2022
Very nice relaxing setting with a very friendly instructor!

Jenny
29 Oct 2022
Awesome date night painting ghosts in the sky!

Jenny
11 Sep 2022
Such a fun date night. My boyfriend and I painted sea turtles and had a blast!

Brandon
21 Aug 2022
Painting classes for all levels. Friendly, helpful, and patient staff. Great date night activity. First time here, will be back again.

Vince Isaac
19 Aug 2022
Tony and his staff are good people. They set up a wonderful team building event. The a rtist was very positive and very patient helping everyone paint. The drinks were tasty and the service was great. Definetly planning future team or networking events

Gabriela H
19 Jul 2022
This is so much fun! The art instructors always make the classes fun plus they have great bartenders.

Jenny
01 Jul 2022
I had a great time at the Glow in the Dark painting class yesterday. Mary gave great instructions and encouraged freedom to make my painting my own. Thanks for a great night!

David Lombardi
20 Jun 2022
Fun date night! Challenging, but not so difficult that you won't be proud of your end product! Full bar and welcoming environment. Definitely worth checking it out.

Thomas Swanson
20 Jun 2022
Such a fun and laid back environment!!! I love the black-light paintings!

Candice Manuel
22 May 2022
I love this place. Every time I visit the staff is so friendly to me. The drinks are strong and delicious and the music always set the vibe for great painting. I highly recommend this place to visit for date night or just a night to get away.