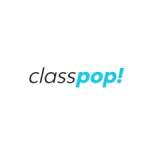 Instructor Tony
Instructor Tony and the team are proud to invite guests to the fun, carefree studio to enjoy no-experience-required paint parties. With the guidance of talented local artists, you will learn how to paint your own masterpiece, step by step, with all art supplies included. Enjoy your favorite beverage from the full bar or brush to the beat of the music as you paint the night away!
Classpop! Guest Reviews for Instructor Tony

Jamilet
09 Nov 2023
It was an amazing experience! I had so much fun and the music was such a vibe for the kind of setting.

Brennan
04 Aug 2023
Tony wasn't even our instructor. Although he was supposed to be. We had Amanda. She was nice but not attentive enough. We needed help and kind of just waited while she moved on with the next steps. After feeling like we weren't getting the instruction/help we needed we left early without finishing the painting.

Pundharee
16 Jul 2023
Stuffs are so nice!

Jacqueline
16 May 2023
It was so fun and the drinks were on point I highly recommend

Dominika
09 May 2023
Hi Tony! Although the class itself went well the instructor was great and super helpful - the 3 stars is related to the customer service of Pinots Palette's staff. When my friend and I arrived we were standing around for a while waiting for someone to acknowledge us. Once someone came to greet us, they walked us over to the back space. A couple of my friends were over an hour late. When they arrived, again no one greeted them or tried to help them to get to the back space. One employee actually sat down at the front desk and started typing on their computer and didn't bother to acknowledge the 2 guests waiting at the front. After waiting 10 minutes, they texted the group and walked to the back on their own. This had a negative impact on their overall experience. There needs to be a better process for communicating to private groups where they should go with instructions on not needing to wait for someone before walking to the back. Thanks!

Gina
30 Apr 2023
This was my second class in 3 months, and it was absolutely fantastic! I love the set up, the vibe, the instructors, the music, the reasonably-priced drinks, etc.! My friends and I will continue to visit and enjoy painting nights, even if we aren't great artists! 👍

Mandeep
19 Mar 2023
Amazing class with amazing instructors

Chrissy
02 Mar 2023
Was so much fun!!

Isaac
22 Feb 2023
First time doing a sip and paint. Absolutely loved the experience. Would definitely go back again.

Gina
10 Feb 2023
What a wonderful, fun and fantastic class! I loved it and will be back!