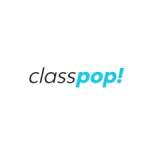 Instructor Jose
Born in Puerto Rico and raised in New York, Instructor Jose has more than 30 years of experience teaching ballroom dancing, with his specialty being Latin ballroom dance. In each and every class, he brings that zest-for-life Caribbean spirit to his students. By enrolling in one of Instructor Jose's invigorating dance classes, you will enjoy learning in such a fun, relaxed environment — judgment-free!
Guest reviews for Instructor Jose

Orna
22 Aug 2022
The girls loved it.

Wesley
08 Aug 2022
The instructor wasn't Jose, didn't catch her name. She was nice and engaging with the kids, our son seemed to have a good time. She was late, but made up for it and made sure the class was an hour. We will probably try this class again, our son had a great time.

Orna
08 Aug 2022
It was not Jose But anyway the girls said they loved it. So it must be successful.

Alex
17 Jun 2022
Awesome experience! We traveled from GA and It was our first time attending a Latin dance class and we were greeted with a " southern hospitality" type welcoming from the owners! We felt at home and loved every moment of the class. Highly recommend this studio!

Adriana
15 Mar 2022
Had a really good time. As someone who can't dance, I was pleasantly surprised by the amount of steps I learned and how it all came together.

DANIEL
15 Mar 2022
Awesome energy and great break down of the necessity of counting steps.

Asher
14 Sep 2021
Amazing classes for anyone who wants to learn Salsa, Bachata, and Merengue !! Reminds me of the "Learning for Dummies" books in Barnes n Noble, because Jose breaks down the steps to where anyone with absolutely no experience at all can learn extremely fast and keep up with the best of 'em on a dance floor !! Highly recommend !!!

Carla
18 Apr 2021
Jose is a wonderful dance instructor! He is super energetic and his explanations are great! He is very welcoming and creates an atmosphere of collaboration and encouragement. The classes are fun and are a great exercise. Classes are extremely affordable, especially considering that Jose has more than 30 years of experience teaching. If you are reading this, you should try his classes, you won't regret it! :)

Rachel
08 Jan 2021
I have taken different salsa classes in the US and Jose is definitely the best! He really loves to dance and you can feel the passion. His lessons are comprehensive and I've learned things I never knew after 3 years of taking group and private lessons. His lessons are always super fun too.