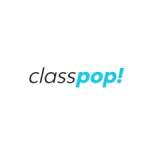 BKC
A picture is worth a thousand words, and no one knows it better than BKC photography experts. There's more to life than what meets the eye, and the photography pros at BKC know how to capture it all through a lens. They're adept at adjusting camera settings for various shots, finding great lighting, and getting all of the best angles for shots that speak volumes.
Guest reviews for BKC

Bing on Yelp!
05 Jan 2020
I did the one-day workout this Sunday from 11am-4pm led by Kathy. I couldn't be happier with the class, it's really well structured and easy to understand. After having been using the auto mode on my camera for 7+ years now, I can finally use the manual mode now. I took some shots on manual after the class and some turned out a lot better than the auto mode. I'm so excited to take my camera out for runs now. Thanks so much Kathy and BKC!