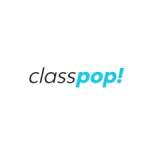 Chef Wen
Chef Wen is a classically trained culinary arts instructor whose expertise in Shandong cuisine celebrates the heritage of Chinese cuisine. As a private chef, Chef Wen refined the balance between artistry and craftsmanship while preparing elegant dishes for prominent clients. With a decade of experience in five-star kitchens and years spent cooking for others, Chef Wen hopes to help aspiring home chefs hone their own talents.
Guest reviews for Chef Wen

Bridget B.
24 Aug 2022
Chef Wen is fantastic! He is passionate about cooking and sharing his love of food with others. He provided us with a wonderful culinary experience. I highly recommend taking his classes and booking him as your next private chef!