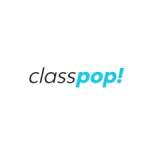 Chef Blake
With nearly 15 years of experience under his belt, it's no secret that Chef Blake is passionate about one thing: food. However, if you asked Chef Blake, "food" encompasses more than just ingredients. Being a chef is a profession that he does not take lightly, and he strives to put his entire heart and soul into every endeavor that he has undertaken, including having served as a line chef and sous chef at several well-known eateries and a prestigious steakhouse. With a background in visual design, he sees his culinary practice as another artform that requires methodology, attention to detail and passionate creativity. Let Chef Blake pass his skills and passion along to you!
Guest reviews for Chef Blake

Rachel K
23 Jun 2022
Blake provided warm hospitality and comforting home cooked food. Honestly the whole experience was good for the soul.