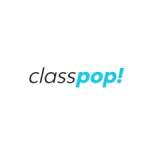 Chef Nate
Chef Nate has amassed a robust background within the food industry spanning over a decade. Passionate about cooking, he entered culinary school at the age of sixteen and went on to garner tons of experience as a chef, having cooked sushi, ramen, brunch, vegan foods and more throughout his career. He has even lived in Europe, where he learned all things culinary in both Spain and France. With years of experience in the catering industry, Chef Nate is the owner of a catering company that specializes in health foods and special diets. An expert like Chef Nate can provide you with an informed, knowledgeable education on creating quality cuisines with international influences and modern twists.
Guest reviews for Chef Nate

Suzette
25 Aug 2022
Nate was very welcoming and made everyone feel comfortable no matter what skill level they were at. He explained things well and the sushi was amazing!!

Stan M
10 May 2022
We had a wonderful time rolling sushi, eating sushi, discussing sushi and cooking in general! Nate was great and we recommend!

Brad C
10 May 2022
Nate was great! We learned quite a bit as he took time to give us background and thorough instruction on each dish we made

Andy M
10 May 2022
Food quality and preparation were exceptional. All guests left very happy.