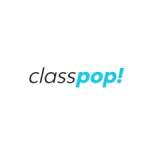 Chef Pamela
Born and raised in Atlanta, award-winning Chef Pamela was introduced to cooking by the talented Southern women around her. While living in New Orleans, she developed a taste for Southern and Cajun cuisine. Her career in food service includes time as general manager of a popular NYC restaurant, as well as owning her own Southern eatery in San Diego. Now, Chef Pamela brings her love of cuisine to her exciting cooking classes.
Guest reviews for Chef Pamela

JAMIE S.
25 Oct 2021
There is no one like Pam, and there is NOTHING like her food. You can literally taste the love she adds to every meal. We have done house events with her, gone to Chef's table for special occasions, and signed up many weeks with the meal delivery, and her classes are legendary. Take a class, or have Chef come and cook for... you can thank me later! Truly a California culinary dream weaver.