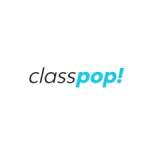 Chef Eliza
Chef Eliza is known for keeping spirits high and creating memorable culinary experiences with dishes that offer an element of surprise and comfort. After completing an internship with the Rachael Ray show in college, Chef Eliza fell in love with food. She moved to New York and began culinary school, which led her to own and operate her own catering company in Chicago, and now rise to the elite role of executive chef in San Francisco.
Guest reviews for Chef Eliza

Warren M.
30 Aug 2018
We had a fabulous night with great people and great food! Chef Eliza gave us much information and showed us how to use the tools we needed to prepare the food. She was patient and upbeat and informative. 10 stars if I could!