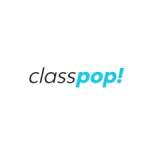 Instructor Benjamin
Instructor Benjamin provides artistic vision and a creative outlet to budding artists on the southside of Chicago. He prides himself on celebrating the artistry of his neighbors while bringing inspiration to all members of his community. His paint and sip sessions emphasize the belief that art enhances life and that everyone can benefit from being creative. Instructor Benjamin looks forward to helping a new wave of students explore their own creative spirits.
Guest reviews for Instructor Benjamin

Carrie
15 Dec 2021
WOW!!! Talk about a great experience. If you are looking for something different and authentic this is the place to go. From the welcoming and very attending staff to the creative vibes and great music you can't go wrong. I attended a private b-day party last week and we had a blast. It's BYOB and anything else you need to get creative and have a good time is provided. I highly recommend this place for private parties, if you are looking to explore your creative mind, or looking for a mature open space to be creative and network. I'll be back soon!!

Shaun S.
10 Dec 2021
The perfect place to get creative! Had a great time at a private paint n' sip with co-workers. It was a great vibe and chill atmosphere! Loved the music, paint choices, and the staff. Thank you for such a great time and can't wait to participate in other events!!!