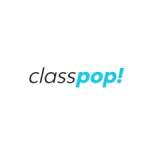 Chef Princess
Chef Princess is the CEO of Ms. Princess Jams and the author of "Cooking with Ms. Princess." In her rich and varied career, she's been a sous chef, a personal chef and a host of children's cooking classes. After relocating from Atlanta to Charlotte, her eyes were opened to a whole new world of flavors, ingredients and possibilities, culminating in the creation of her beloved fresh fruit spread, Ms. Princess Jam. Now, Chef Princess delights in teaching others just how far their culinary dreams can take them!
Guest reviews for Chef Princess

Martina
10 Nov 2022
Great experience, lots of fun

Liz
06 Nov 2022
Great class - so fun! Thank you for the amazing cookbook!

Laurina
03 Nov 2022
First cooking class ever as a couple! We loved the experience with chef Princess, learning a new cooking skill and sharing with a nice group of people. Definitely recommend it and will do it again

Lukas
26 Aug 2022
We had a great fun time with Chef Princess. Definitely recommend.

Amy
25 Aug 2022
Class was great! Looking forward to trying another one. (:

Amy
18 Aug 2022
Great class! We had a blast. Chef Princess was the perfect host!

Sara
02 Aug 2022
Chef Princess was friendly and great, but was very disappointed by the "class", we paid a good amount of money for a 2 hour sushi making class from 7-9, we didn't start until 715 and were finished and settled up and in the car before 8. Quite a disappointing experience.

Rebecca
28 Jul 2022
Great class! Loved Princess

JoAnne
13 Jun 2022
Chef Princess was a lot of fun and gave lots of helpful information so I can take what I learned home.

Sue
12 Jun 2022
Fun class. Very interactive.