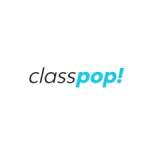 Chef Erin
Chef Erin is a chef de cuisine with an impressive culinary repertoire. She was awarded Best New Chef in 2015 while her restaurant earned Best New Restaurant and Best Date Night Restaurant in 2018. Having competed on well-known cooking shows including Top Chef and Chopped, Chef Erin knows how to thrive under pressure and stay true to her five-star culinary roots even in the most stressful of situations.
Cooking Classes
Chef Erin is not currently offering any experiences. Here are similar experiences:
---
Guest reviews for Chef Erin

Terrence
09 Jan 2022
Chef Erin is amazing. We had a daddy/daughter date and she made it so memorable. She is personable and a great cook. We will never forget. Thank you Chef Erin.

Morris
09 Jan 2022
Chef Erin was awesome! We had a great time learning and cooking with her. We will definitely do this again! Thank you!

Melby
07 Oct 2021
Chef Erin is one of the most down to earth, kind, cordial, and funniest person I've ever met. From the moment my husband and I walked into her home, she made us feel welcome. It felt like we had known her for years! She was so knowledgeable and took us through a detailed presentation of how to prepare the lovely meal. Her home was warm and inviting! We thoroughly enjoyed our artichoke and cream cheese bruschetta appetizer, the Texas ribeye steak with homemade steak sauce, the roasted sweet corn and asparagus, and to die for salted caramel chocolate chip cookies! This was a wonderful experience. Highly recommend her! You don't want to miss out on this experience!

Diedre
26 Sep 2021
Chef Erin invited my daughter , daughter in law and myself into her beautiful home and showed us a very lovely time. She was open and friendly. We thoroughly enjoyed our cooking experience and we all want to do it again. The food came out great! I would recommend this class for any date night, girls night or any excuse you could think of! 😀

Paloria
14 Aug 2021
What an amazing experience!! I cannot put into words the love, care, and expertise that was put into that meal. Not only was the food some of the best food I have ever tasted in my life, the company was top notch. Chef Erin went above and beyond the call as a private chef for a cooking course. She made us feel so welcome and at home. If I could give 10 stars, it still would not be enough to describe how wonderful everything was and how great she is! I will be back and referring out to all of my friends!

James J.
13 Jul 2021
Chef Erin and her food were both amazing! Didn't know what to expect but it was such a fun night learning, eating and chatting. All 3 courses were phenomenal and delicious. You won't be disappointed.