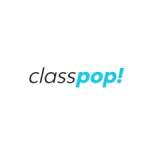 Chef Yasmina
Chef Yasmina was born in Rabat and raised in Casablanca, surrounded by beautiful aromas and great food. Her mother and grandmothers developed her love for cooking and inspired her to learn their craft. She relocated to America and became a part of Beau Monde in Philadelphia and La Creperie in Chicago, among others. Now, Chef Yasmina runs her own business creating healthy Moroccan food with a Californian twist. She hopes to share this with you!
Guest reviews for Chef Yasmina

Elizabeth B.
24 Sep 2020
Wow! What an INCREDIBLE experience in so many ways. Chef Yasmina is truly phenomenal. Her spirit, her warmth, her generosity, her openness, and her love of people & of life radiate from her easily and immediately . She is down to earth, perceptive and highly talented. And where to even begin on her food! How truly delicious. Chef Yasmina is a master in the kitchen. She taught us about Moroccan seasoning, techniques, and recipes. I learned so much in the fun and approachable process. One of the yummiest dinners we've had, and it was neat to know we had a hand in creating it. I cannot say enough about this majestic evening.