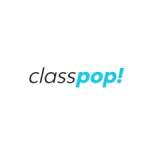 Chef Zach
Chef Zach is trained in classical French cooking, with a specialty in creating pastries and chocolate delicacies. He discovered a love for cooking with his family at an early age and followed his passion into the field of culinary arts. Among his professional achievements, Chef Zach has recipes featured in several cookbooks and has prepared decadent chocolate desserts for former president George W. and First Lady Laura Bush.
Guest reviews for Chef Zach

Jared
01 Nov 2022
Loved learning from you about chocolate!

Kevin
28 Oct 2022
Fun and informative. Going over the theory and science behind what we were doing and then actually doing it hands on was good. Chef Zach is very knowledgeable and experienced.

Danielle C.
31 Aug 2020
Chef Zach was a wonderful instructor with advice for hobbyists and seasoned bakers alike, plus plenty of colorful anecdotes from his work and travels to spice up the class. And the food was delicious! I will definitely be using his methods and recipe in the future.