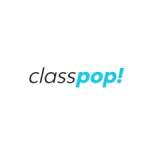 Chef Sharon
As a skilled chef, baker and culinary school instructor, Chef Sharon wears many hats in the kitchen. She's also a chocolatier, honing her skills at a French company in Carpenteria before founding her own chocolate and pastry company specializing in crafting homemade creations for events, hosting workshops and teaching classes —most featuring chocolate, of course! Chef Sharon hopes to share her passion with her students while teaching them how to make delectable treats from scratch.
Guest reviews for Chef Sharon

Nicole
14 Nov 2021
Chef Sharon was absolutely fantastic! She facilitates a fun and informative event. She truly made our team event memorable.

Cathryn
05 Apr 2021
Appreciate the class but felt rushed. Not very interactive.

Eliena
06 Feb 2021
Had fun making chocolate treats.

Robin
15 Dec 2020
Chef Sharon was great. She taught us beyond what was on the recipes. Answered all of my questions. I'd love to take another class with her.

Jeff D.
20 Sep 2020
A fun and informative class. Chef Sharon was warm, informative and gracious .