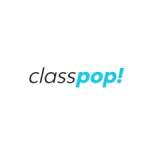 Chef Harold
Chef Harold has amassed more than two decades of culinary experience in numerous sushi kitchens, and, along the way, has a developed a distinct style of cooking as well. He specializes in sushi making, and is quite knowledgable about Japanese cooking techniques. Chef Harold looks forward to teaching you the magic of Japanese cuisine, skills and ingredients so that you feel confident in the kitchen.
Guest reviews for Chef Harold

Sarah
24 Jan 2023
Chef Harold is simply the best! He is kind, funny, and very insightful of his craft! We cannot wait to have him back for more events!

Jane
23 Jan 2023
Chef Harold was very personable and fun! Made the class more fun than I was expecting!

Kara
22 Jan 2023
My boyfriend and I did the sushi class at Bone Up and it was SO much fun. Harold is engaging and clear in his instructions. It was delicious and easy enough to enjoy making, but still learned a lot. Can't wait to make these recipes again at home!

Talita
22 Jan 2023
The Class was so much fun, and the sushi was delicious!

Gina
21 Jan 2023
Fun night and experience overall. Couldn't give more stars because our class was actually cut a bit short. We were meant to make 3 rolls and have a 2 hour class, however Chef Howard forgot ingredients for our third roll so we only ended up making 2 (which only took maybe an hour and 10 min overall and left us still pretty hungry). We also felt pretty rushed out of there…he had another event at 7 and by 5:30pm (our class started at 4) we were hurried out the door so they could clean up and get outta there. Again, I'd give this 5 stars if we'd have had the whole experience without feeling like they had other places to go and people to see

ANGELA
21 Jan 2023
Chef Harold was fantastic! He is so sweet & organized, so you don't have to worry at all about the evening going smoothly. We celebrated our anniversary with him & we had such a great time AND came out of it with some great knowledge! He is also really funny & keeps the evening lighthearted and comfortable. If you were on the fence...JUST TAKE THE CLASS! you will not regret it!

Grace
20 Jan 2023
Very funny instructor and the sushi was great!

Ana
19 Jan 2023
Chef and his wife were great but everything was rushed because the chef had another event right after. We did not make Miso Soup and one type of sushi but chef was kind enough to give us the soup already made.

GAYLE
12 Jan 2023
Awesome time! Chef was personable and the food was delicious. I would really recommend this for the sushi lover in your life!

Margaret
29 Dec 2022
Hilarious and informative class. So much fun!