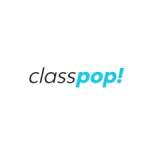 Chef Harold
Chef Harold has amassed more than two decades of culinary experience in numerous sushi kitchens, and, along the way, has a developed a distinct style of cooking as well. He specializes in sushi making, and is quite knowledgable about Japanese cooking techniques. Chef Harold looks forward to teaching you the magic of Japanese cuisine, skills and ingredients so that you feel confident in the kitchen.
Guest reviews for Chef Harold

Amy
26 Sep 2022
Fun night! Highly recommend booking! Chef Harold was fantastic!

Frances
26 Sep 2022
My daughter and I enjoyed the class. Chef Harold was amazing, he made making sushi rolls fun and exciting. We can't wait to start making sushi rolls at home. Thanks Fran and Kate.

Jenny
25 Sep 2022
Chef Harold provided a wonderful and fun sushi making experience! He is very experienced and funny. As a complete novice to sushi-making, I felt so proud of myself when I made my first sushi roll. Thank you, Chef Harold!

Meggan
23 Sep 2022
Great class!

David
22 Sep 2022
It was a good experience, I've never taken a sushi making class before! Chef Harold was funny and made it simple and straightforward!

Belle
20 Sep 2022
This class is so fun! Chef Harold is funny and engaging. We learned a lot and are so excited to practice at home. We also left the class stuffed having eaten miso soup and 3 rolls

Giselle
18 Sep 2022
Had a blast with Chef Harold. Quality ingredients and instruction. Highly recommend!

Nicole
18 Sep 2022
Learning to make sushi with Chef Harold and his sweet wife was so much fun! Very knowledgeable and inviting!

Leslie
18 Sep 2022
Great fun filled evening. Chef Harold is very welcoming, personable and has a wonderful sense of humor. The sushi rolls we made were delicious.

Rachel
14 Sep 2022
Great class! Harold is a wonderful instructor and the class was very fun.