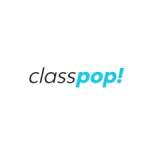 Chef Nataly
Chef Nataly has worked a variety of positions in kitchens throughout her culinary career, giving her a wide-ranging, yet skillful knowledge of everything from pasta making to sushi making. She has an instinct for spice that stems from her Lebanese roots, which manifests in her vibrant Middle Eastern cooking. Now running her own catering business, Chef Nataly knows what it takes to prepare a high quality meal with precision and flair.
Cooking Classes
Chef Nataly is not currently offering any experiences. Here are similar experiences:
---
Guest reviews for Chef Nataly

Kaley Kasm
27 Jan 2022
Chef Nataly creates middle eastern themed meals that are some of the best meals I have ever had. She ensures that every bite is full of flavor.