Online Photography Class: Photography Fundamentals
Join virtually as expert photographers guide you through the basics of snapping professional pictures for every occasion.
Whether you're learning for yourself or to start a business one day, this virtual photography class is essential to teaching you the basic skills to master the art of camerawork. Learn the tricks of the trade and put your techniques to the test in this class as you gain a better understanding of the inner workings of photography. From focus and zoom to lens choices and exposure, you'll get in-depth knowledge for beginners.
---
Every event is fully interactive.
Your host will greet all guests and coordinate the event from start to finish.
Video is not required but always encouraged for a fun experience.
$ 125 Per device
75-minute class hosted on Zoom. Tax included.
---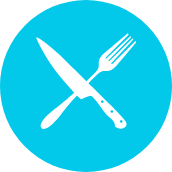 Atlanta School of Photography
---
Atlanta School of Photography (ASOP) is one of the city's leading sources of photography education for people of all ages and skillsets. ASOP offers full-length photography courses as well as one-day workshops, private lessons and personalized consultations to suit every type of learner. The school even offers online classes for those who prefer to learn from home. From basic camera operation to advanced photo editing to darkroom development, the skilled instructors at ASOP will take you through all the tools needed to take professional-level photographs for any platform.