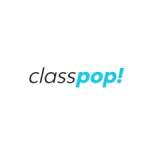 Instructor Sam
Instructor Sam offers full-length photography courses as well as one-day workshops, private lessons and personalized consultations to suit every type of learner. He even offers online classes for those who prefer to learn from home. From basic camera operation to advanced photo editing to darkroom development, Instructor Sam will take you through all the tools needed to take professional-level photographs for any platform.
Guest reviews for Instructor Sam

Richard B
08 Aug 2020
This was one of the best classes I have ever taken. Money well spent. And my instructor Julie was awesome. I can't wait to take her next class.