Online Drawing Class: Portrait and Figure Drawing for Beginners
Develop your talent for drawing portraits and bring out your budding artist within!
Whether you're looking to build your skills as an artist or just hoping to relieve stress through a creative pastime, you're sure to enjoy this virtual online drawing class tailored for beginning artists. A live instructor will guide you remotely in the comfort of your own home as you learn the skills and techniques needed to draw faces and figures in portrait style. Explore shading, tone, mark marking, cross hatching and more as you acquire an eye for translating human features and physiques into stunning works of art.
---
Every event is fully interactive.
Your host will greet all guests and coordinate the event from start to finish.
Video is not required but always encouraged for a fun experience.
$ 399 Per device
120-minute class hosted on Zoom. Tax included.
---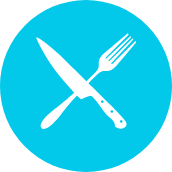 ---
The Art Studio NY is a New York City art school suited to students of all ages and experience levels. Since 2004, they have offered a range of art classes designed to foster creative expression as well as enhance technical skills. All classes are led by experienced instructors who provide hands-on, personalized guidance and support every step of the way. That's why classes at the Art Studio NY have been rated some of the best in New York City.