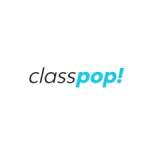 Instructor Katherine
Instructor Katherine is passionate about crafts, and has made it her mission to make crafting easy and accessible for others! She will send a kit with everything you need to DIY a fun, innovative project. Host a group crafting night with friends or family, or craft gifts for loved ones (or yourself)! Instructor Katherine takes pride in making sure each student leaves happy and proud of their creation.
Guest reviews for Instructor Katherine

Lindsey R
11 Apr 2022
Katherine was very knowledgeable and taught our team a lot about how to plant and care for our gardens. Her coaching style also encouraged the team to talk, relax and laugh as we worked together on our gardens. 5 stars!

James T
11 Apr 2022
The facilitator was energetic and engaging and walked us through the process, teaching us a bit about succulents along the way. Super fun, and now I have a beautiful Succulent garden on my wall.

Denise H
11 Apr 2022
Katherine is very warm and friendly and knowledgable. Our class was interactive and even our most avid enthusiast learned new things from her. Well worth the money- I HIGHLY recommend!

Tim C
11 Apr 2022
Absolutely loved the vertical succulent gardening activity! I'm not an artistic person, but our facilitator had great tips and sent us high-quality materials that really made the garden look beautiful!