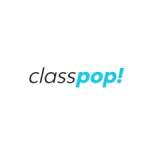 Instructor Christopher
Instructor Christopher prides himself on offering fun, educational and inspirational paint and sip experiences to students from all walks of life. He shares his studio with only the most highly-trained instructors, who are deeply passionate about helping their students. Instructor Christopher's students use premium materials — paint, brushes, canvases — that are essential for professional-grade art. His classes are held in first-rate, elegant venues that provide excellent food and drink service. With Instructor Christopher, you get the best of everything — every time. 
Guest reviews for Instructor Christopher

Christina
16 Dec 2022
Playful, relaxing, Lizzy (instructor) was Easy going, happy, accommodating to our GirlsNiteOut group of 6! I've never painted & I enjoyed this experience. Make a good memory, book this class.

Grace
03 Dec 2022
This was my first paint class. I have 0 skill in art, but I had so much fun & my painting looked so good I'm going to hang it on the wall :) Alexis was fun & great!

Stacey
20 Nov 2022
So much fun great instruction for all skill levels!

Sydney
25 Sep 2022
Great instructor fun class!

Abbie
29 Aug 2022
Alexis taught our painting class. It was very fun!! Would recommend. Good for a date or family outing. Also a great venue! Lots of food options and a full bar.

Stephanie
29 Aug 2022
Alexis is SUCH a joy to learn from. She is a bright light sharing her amazing talent. I will gladly take more classes from her!

Lindsay
29 Aug 2022
What a fun evening with Nick. Nick was a great instructor, really fun. And what do you know, we all created a masterpiece thanks to Nick's instruction!

Jules
29 Aug 2022
Having an amazing time, Emma gives great detail information Must go to class

Sierah
29 Aug 2022
My first ever wine & paint class, absolutely loved!! Beginner friendly and perfect date idea :)

Willow
29 Aug 2022
Amazing! Emma is fantastic, supportive, and Botha talented artist and teacher. Painting and sipping - what could be better?