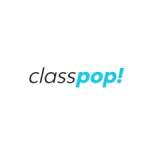 Host Keith
Host Keith is an award-winning writer, producer and director with an extensive background in film, television and theatrical production. Since 1985, he has been responsible for more 7,000 live mystery productions worldwide. Host Keith's murder mystery weekends, dinners and events have been co-hosted by many A-list actors and have been featured on major television networks. He also hosts private parties as well as a CSI team-building experience for corporate executives.
Guest reviews for Host Keith

Ryan G
23 Apr 2021
I wanted to thank you both for the murder mystery event for my partners 40th birthday party. The event literally brought her tears of joy. I'm so glad that I found you and we were able to make everything work. The actors on Friday were so good. They did a great job with improv throughout the event and provided many laughs.

Victoria W
23 Apr 2021
Just wanted to reach out to thank you for everything last night— I received nothing but raving reviews of the Murder Mystery Event! I got word that it was the best social event to date! We look forward to working with you again in the near future.

Chetna K
23 Apr 2021
Thank you all for the murder mystery event you put together for the 50th birthday. It was a fantastic event. All the guests had a great time and enjoyed the show thoroughly. You guys all did a fabulous job organizing the event and keeping the event flowing smoothly through the evening. I really enjoyed you personalizing the event to our guests. We all had a really good time, thank you

Erica P
23 Apr 2021
Thank you so much- everyone on our team enjoyed the show so much! It was great to see everyone laughing. Please extend our thanks and appreciation to the detective, bookie, and hitman who did an amazing job incorporating all our "dirt". We will look forward to recommending this event to others.