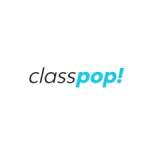 Instructor Caroline
Instructor Caroline is one of New York City's leading acting and screenwriting instructors, offering classes, coaching and workshops for film and TV enthusiasts of all ages. Whether you want to perfect your screenwriting, practice monologues, get comfortable onscreen or establish an acting career pathway, Instructor Caroline has services suited to your particular needs, including online classes.
Guest reviews for Instructor Caroline

Tamika L.
23 Sep 2020
My daughter absolutely enjoys her acting class. The teacher is on time and professional.