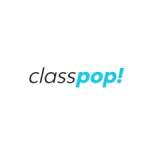 Instructor Padma
Instructor Padma offers film and television workshops for actors of all ages and backgrounds. She has, in fact, trained many well-known stars who have cut their teeth through her hands-on acting classes! From improv to audition practice to cold reading and scene study, Instructor Padma covers all aspects of film and TV acting, providing students with the tools they need for success.
Guest reviews for Instructor Padma

Rudy S.
09 Oct 2020
The class was a lot of fun and you will get started right away doing scenes and working with partners.