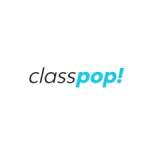 Chef Jared
For Chef Jared, cooking is much more than a profession—it's an outlet for his creativity. He enjoys sharing his passion for food with the world. After being certified at Le Cordon Bleu, Chef Jared worked as a line chef at the Grand Hotel in Barcelona. He has owned several restaurants throughout the years, and currently provides fine dining experiences through his own catering company.
Guest reviews for Chef Jared

Nicole W.
29 Oct 2021
Chef Jared taught me how to make a creamy mushroom soup using two kinds of mushrooms and a mire a poix. It was a quick easy soup to warm the bones this winter. He demonstrated how to chop all of the ingredients so they are the same size and cook evenly. When he was finished he garnished the soup beautifully. It looked like a fine dining presentation. He also is super friendly and personable. I enjoyed my time learning with Chef Jared.