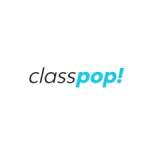 Chef Gilley
Chef Gilley is a passionate chef and cooking instructor with a love for traditional Chinese cuisine. It's clear where he gets his skill from, as his family owns a restaurant that he helped represent at a Brooklyn food festival. Chef Gilley currently works as a sous chef at a New York restaurant and hosts cooking classes on the side. He is famous for his cold sesame noodles, which have received rave reviews in several major publications.
Guest reviews for Chef Gilley

Karen
06 Mar 2021
Our family enjoyed this virtual cooking experience. The food was delicious, and the instructions clear. Chef Gilley, answered all of my questions prior to the class and during, and was very patient, despite some minor mishaps on our behalf. A bit fast-paced for our family, but we are beginners. And while Chef Gilley mentioned a few personal tips from his upbringing, it lagged a tiny bit of authenticity and passion for me. But then this is a very personal experience with a variety of different cultures joining. On an informative and educational level I would rate our experience a five, on an authenticity and culinary experience level, a four. It would have been nice to connect with other participants a bit more, and just have bit more fun. Overall, it was a lovely learning experience for our family. Thanks for a great learning experience. The Ward Family.

Bailey C.
23 Jan 2021
We had a great time cooking with Chef Gilley, and the food was delicious! Appreciated how he explained a variety of ways adapt the recipes (using the sauce as a noodle base, marinade or a dipping sauce, how to cook up extra wonton filling) so we can get creative with our new skills. We pre-measured and chopped all the ingredients before the class and that was extremely helpful.