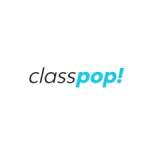 Chef Stefano
With more than a decade of professional culinary experience, Chef Stefano is a highly-regarded chef experienced in worldly cuisine. Spending much of his career working in kitchens across the globe, including Michelin star-rated restaurants, his exceptional culinary experience translates into decadent dishes in the kitchen. Currently residing in Florence, Italy, Chef Stefano's specialty is in Mediterranean cuisine, but has the ability to create dishes with inspiration from France, Malta and London. 
Guest reviews for Chef Stefano

Karley
12 Jan 2023
Chef Stefano was awesome. This was my first cooking class from home and we loved it. He was laid back, personable, took his time and allowed for questions and feedback throughout the instruction. Directions were easy to follow and the final product was absolutely amazing. The class was supposed to be 75 minutes but it went over two hours, which was so great. I can't wait to take another class!

Denise
05 Jun 2022
FUN! We had a great time and the food was good too👨‍🍳

Denise
20 May 2022
Thank you for spending the time to be sure we got it right!

Adrienne
26 Mar 2022
Chef Stefan's was great, loved the attention to each individual person who attended. He explained the science behind cooking and not so much the measurements but the feeling. We truly enjoyed ourselves and will be taking more of this classes.

jill
16 Jan 2022
It was such a fun evening with our daughter! We loved the class and the chef did a wonderful job! We learned so much! I would highly recommend! We are going to let our friends/family know! Thank you so much! :)

Jeanne
05 Dec 2021
Stefano is a fantastic teacher! Not only was he patient with us as we tried to figure out what we were doing, he gave us many tips and shortcuts on cooking methods. We would certainly take a class from him again!

Chrystal
28 Jun 2021
The class was good! I enjoyed learning new techniques that I had not used before and elevating my skills.

Bradford
27 Jun 2021
Chef seemed to be very rushed and pretty much skipped the salad course. Somewhat disappointed with this class.

Alyssa
12 May 2021
The class was great - thanks!

Tamara
17 Jan 2021
Stefano was so informative and fun. Learned many tricks and finally I was able to make gnocchi worth eating!! Great way to spend a Covid evening!