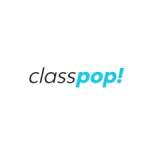 Chef Paul
After studying culinary arts in New Brunswick, Chef Paul began his luminous career as a professional chef specializing in Korean and Japanese food. He is a talented sushi chef and master of Korean BBQ, with a flair for crafting dishes that are both traditional yet delightfully modern. Chef Paul currently runs his own restaurant, but has also worked as a restaurant manager and private chef. Now, he's eager to share his knowledge and skill with you.
Guest reviews for Chef Paul

Nicole Wilding
27 May 2022
Chef Paul is a very talented sushi chef and restaurant owner. Sushi is something I really enjoy. Chef Paul showed me how to make a sashimi dish. I love learning about dishes I love and how to recreate them at home. If you are a sushi lover too I recommend Chef Paul!