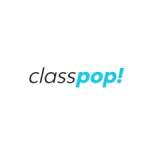 Instructor Gabriela and Team
Instructor Gabriela and her talented team run a beautiful ceramic studio and offer a wide range of creative workshops and access to pottery equipment, a top-tier glaze chemistry room, pottery wheels, kiln space and studio space. They are well-versed in helping others nourish their creativity, guiding them through pottery projects that encourage artistic expression and experimentation.
Guest reviews for Instructor Gabriela and Team

Alexi
06 Feb 2023
Had a great time! So much fun and learned something new. Would definitely recommend

Teresa
31 Oct 2022
It was a great experience!

Kathy
07 Mar 2022
A date night that won't disappoint! Justin went above and beyond to make the Valentine's event special with wine, crackers, grapes and cheese. Justin was the friendliest instructor ever, and his deep knowledge of all things ceramics came through. I loved his jokes too! Thanks to his guidance, both my boyfriend and I made beautiful bowls. I'm proud of my work even as a first tinier and I think the quality of instruction is setting the standard high for other throwing classes. The glaze options are abundant, and the vibe is super warm. It was easy to sign up for classes and reserve spaces online. The class price includes instruction, clay, glaze and other materials. You can bring your own apron or borrow one! My boyfriend and I already signed up for our next class. So excited to come back! Even more excited to check out other folk's work here too. So many talented people!

Crystal
08 Nov 2021
This was such a fun and amazing experience! I came here with a few family members to celebrate a couple birthdays which turned out to be a great creative activity for a group. The location of the studio is conveniently located with paid parking under it in DTLA. Our instructor/the owner, Justin, was extremely patient, supportive, & helpful throughout the entire class which made the experience even more enjoyable. Everything in the process of creating a piece is included in the price which is fantastic.