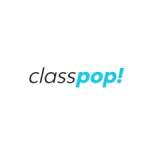 Mixologist Brett
With more than 15 years of experience in the beverage industry, Mixologist Brett has created menus and curated beverage collections for a variety of bars and restaurants across Michigan. He found new joy in teaching others how to create artisan cocktails of their own after conducting a beginner's mixology class, and it's been true love ever since. Mixologist Brett brings this passion and energy for beverage craft with his students in every class he teaches.
Guest reviews for Mixologist Brett

Ariana
23 Dec 2022
Amazing class and an amazing host ! Very knowledgeable and helpful with questions and concerns.

Danny
11 Dec 2022
It went by fast. It was fun! Thanks Brett!

James
22 Nov 2022
Such a great class! Brett is super knowledgeable and was so fun to learn from. I'll definitely be taking another class soon!

Brian
19 Nov 2022
Our instructor, Brett, was excellent! Very knowledgeable. We had a great time.

Chuck
19 Nov 2022
The class and the cocktails were both excellent. Brett was knowledgeable, informative and kept the class engaged. The class was well paced and ran very smoothly technically. Will definitely seek out more mixology classes from Brett. Thanks.

Pamela
18 Feb 2022
Brett is so knowledgeable and a great teacher! We love all his classes and can't wait for more!

Ellen
13 Feb 2022
Fun class, learned some new tips and all the drinks were delicious!

Jessica
09 Feb 2022
This class was AWESOME! Our host really explained the process and different techniques used. He also made me feel like I could chime in and ask more questions if need be. And of course the three drink were delicious. Very unique recipes!

Pamela
16 Jan 2022
Brett did an amazing job teaching a large group 4 traditional cocktails. He had a large group, and handled it so well on Zoom. He is very knowledgeable about mixology and we learned so much. Thank you Brett! Well done!

Riley
02 Jan 2022
Very fun and we learned a lot about the art of cocktail making!