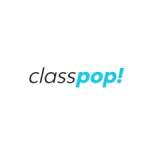 Chef Alicia
After spending years in corporate human resources management, Chef Alicia traded the board room for the kitchen. She has completed many courses in culinary skills, exploration of wine, food styling and more, and now works in the hospitality and food product development realm where she enjoys curating Mediterranean, Latin, Asian and other recipes, as well as crafting health-conscious meals. Chef Alicia looks forward to meeting new faces and bringing joy through food!
Guest reviews for Chef Alicia

Brandon C.
09 Dec 2021
Chef Alicia is fantastic! She has such a great personality and has such great knowledge on all types of international cuisine. Her passion for her craft shows in her work, you will be delighted after experiencing her classes.