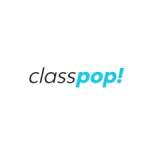 Chef Karen
Chef Karen is a Cordon Bleu Culinary Arts graduate with nearly two decades of professional cooking experience. She works as a private chef and cooking instructor and formerly owned her own prepared meals and catering company. In Chef Karen's words: "Great cooking isn't about recipes, it's about techniques," which she aims to pass along to her students. She prides herself on offering cooking classes and team-building events that are fun, hands-on and educational.
Guest reviews for Chef Karen

Robert V.
15 Jan 2020
Our French Bistro Fare cooking class experience with Chef Karen was wonderful and the food was merveilleux!! From start to finish, Chef Karen was inviting, genuine and made us feel so comfortable to ask any questions. The kitchen has a wonderful set up and we loved learning all the little tips & tricks to make life easier in the kitchen. We can't wait to make this meal for our family and to hopefully take another class one day soon.