Art Class: Art and Music Adventures for Kids
Welcome your youngest artists to the enchanting world of art and music education in this fun art class. Designed for ages 18 months to 2 years, with siblings up to 3 years also joyfully welcomed, this dynamic class offers a responsive curriculum tailored to each age group's developmental needs.
Rather than directing children through activities, Instructor Claire and her team will allow kids to actively participate in shaping their class experience. With a rich array of unique art materials like clay, wire, and diverse painting tools, children embark on explorations that reinforce language, colors, shapes, numbers, and textures, all while enhancing motor and social skills in a loving atmosphere.
The "Dry art mural" kickstarts each session, fostering vocabulary, turn-taking, and sharing. Through these activities, the class promotes confidence through choice-making and self-expression, celebrating every developmental milestone. What sets this experience apart is the infusion of music adventures, guided by a professional guitarist and artist, offering a truly immersive arts experience!


Outside Reviews for Instructor Claire

Hiroko Abo
25 Apr 2023
We had a birthday party for my 7 years old daughter with Claire. Children used many kind of materials and made their own under the sea world. I love the process how they imagine their own ocean world and they made a beautiful diorama.

Divya
31 Dec 1969
Thank you so much Claire! We truly appreciate all the effort you have put into class! (My son) looks forward to Tuesdays and your art projects are amazing! If you are (also) considering an online summer course for the kids- pls keep us posted!

Michelle T
31 Dec 1969
My daughter loves Ms. Claire's classes. The classes are fun and full of the creativity. Each child got personal attention in the class and at the museum visits. The kid's works are unique and arty. Plus, All the kids are learning FRENCH from the art classes. What an amazing way to explore!
Event location: 1157 Lexington Ave, New York, NY, 10075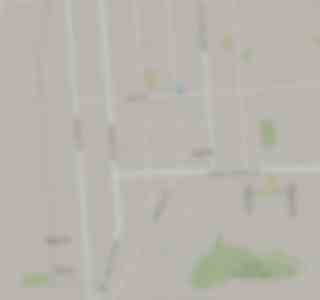 Location is based on class date. Please select the date you plan to attend to see the correct location.
---
Instructor Claire is a seasoned educator with a passion for nurturing young minds through the power of art. She has been at the forefront of arts education on the Upper East Side for over two decades. As the driving force behind an early enrichment art league, Instructor Claire dedicates herself to inspiring creativity and cultural appreciation in children. Her curriculum is a vibrant canvas of modern and contemporary artists, exploring diverse cultures through an array of media and techniques, from paint and clay to wire and fabric. With a finger on the pulse of New York City's art scene, Claire ensures that her students stay connected to the evolving world of creativity. With a custom-tailored approach, she weaves each child's interests into the tapestry of their artistic journey, while older students delve into advanced techniques and art vocabulary, broadening their horizons with specialty pencils, inks, and the magic of animation.