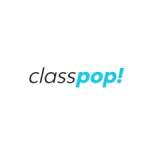 Chef Sheryl
Chef Cheryl is an award winning executive chef who has contributed her talents and expertise to prestigious kitchens all across the western hemisphere. As a master of many culinary styles, she prides herself on astute senses of taste and smell that help her create completely original dishes. From classic French cuisine to exotic island flavors, Chef Cheryl's passion for food inspires her love for sharing her knowledge with aspiring chefs of all skill levels.
Guest reviews for Chef Sheryl

Lorena P.
10 Nov 2021
I give Chef Sheryl a 10 star rating! She happily shared so many tips and tricks that are used in fancy French restaurants. The finished product was the smoothest, most creamiest polenta I have ever had in my life. Chef Sheryl's technique on how to create the perfect Chicken Marsala will leave my future guests guessing where I learned the secret. I would definitely take another one of her classes in the near future!